Well, here it is, New Year's Eve 2014. Jo has been getting posts on her Facebook page from friends as far away as Australia with photos of their various fireworks. One of the things the Internet is good for is that instant contact from distant realms. So neat! We plan a quiet evening ourselves, chatting with friends online, reading, maybe watching some of the New Year's Specials on TV. Every year, the CBC (that being Canadian Broadcasting Corporation) has their New Year's Eve comedy specials; the Royal Canadian Air Farce, This Hour has 22 Minutes and a special show from the Montreal Just For Laughs Comedy Festival. We may watch some of that, although we do need to catch up with Major Crimes.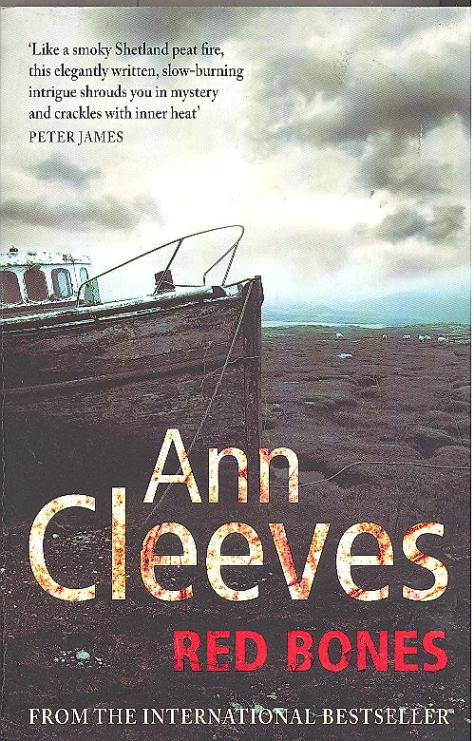 Lucky me, I got my last Christmas prezzies from Jo today. She had ordered me some books but they didn't arrive on time. Who cares! Not me. I love books, as you well know. I got two of the Shetland series by Ann Cleeves; Red Bones and White Nights. I will be starting that series in 2015, at the very least. She also got me the second and third books in The Hunger Games series. I do hope to read them all this upcoming year. As well, I got a couple of new wallets. Mine has definitely seen better days.
I decided to take some pictures of the bookshelves where I keep the majority of my 'to be read' books, aka my TBR shelves. For the past couple of years or longer, I've kept them all in the den, stacked on a couple of shelves, with the overflow on the floor in front. Jo suggested that maybe I could move them off the floor and offered a shelf in the Lounge. I also thought maybe I could pull my Reading Group challenge books and some of my Individual challenge books and locate them in my bedside table, well, after I removed 3 or 4 years of envelopes and bags that I hid there. I used to wrap Jo's prezzies up there and all the bags and envelopes were hid in those drawers. Silly, huh? Well, anyway, that's what I did and lo and behold there are no books sitting on the floor in the den. I've taken a few photos to show you.
But, first, while I was taking pictures of the shelves, the dogs were outside, so I took a couple of pictures them as well. They had their winter haircuts just before Xmas and they both look adorable. Too bad they don't act that way.. just kidding...
Bonnie making sure no birds invade her yard
Clyde thinking of pouncing on Bonnie
And so it begins!! woof!!
So now, onto bookshelves and TBR books. According to Goodreads, one of the places I track my lists, I have 591 books that I need to read. Adding in the 4 new ones, well, that means 595. So at about 100 a year, I've got a good 6 years worth of books. The list might not be totally accurate, as I do vet periodically and while I remove from my spreadsheet list (yes, I love to make lists), I don't necessarily do so with my Goodreads list.. Speaking of lists, Jo bought me a replacement
Books I've Read
book for Xmas this year. I'm still figuring out how I want to lay it out, but I'm so happy... One of the best prezzies she ever bought me, one I take book shopping and it was getting kind of full in some of the letters.
Anyway, got sidetracked there a bit. Just because I have that many TBR books, I probably won't stop buying, but I will try and behave a bit better this year. I do feel a responsibility to help our local bookstores mind you and I will be finally retiring in Nov 2015, so I do need to have a good stock to read. Don't you think?
TBR shelf Number 1 - H's to Z plus extra oversize books
So the first shelf. Right in front of it is our computer desk and when I had all of my over-size books laid out in front of it, two deep, it made it difficult to get a book if it was on the bottom row, behind the front row. So now that those books have been moved, there is a bit more room there. What you see is basically the letter H authors - bottom shelf in behind front row, working up to the top outside row, the end of the alphabet. Also there are a few of the oversize books that didn't get moved to the lounge. So basically they are stacked three high and two deep.
Just to the right of the first photo, what's behind the doors?
A - H books
What I used to keep in here at one time were all my oversize books, lying down and squeezed in. But last year in one of my re-orgs, I thought I'd move the oversize to the floor and start in here with my letter A authors and just work up to the top, then carry over to the shelves to the left. Once again, you've got them two deep and each shelf organised alphabetically. So where did my oversize books go you ask? Next picture. We move to the Lounge and the
built-ins
. (Check out the link to the left for my original post on my book storage.
The bottom left shelf (next photo a bit bigger)
The oversize books
What used to be on this shelf was a small book stand containing 10 or 12 books, including the Moomin books that I'd purchased for Jo a couple of Xmas' ago. She was of the opinion, a darn good one too, that that stand could be moved upstairs to the extra bedroom and this shelf could more efficiently store my oversize books. So there you go, they do look better there than on the floor, eh? No finally, I went through my TBR shelf a couple of days ago and pulled out the 12 + 4 challenge and another 20 or so that I hope to read in 2015 and moved to my night stand. See below for photo.
My bedside table
Jo and I saw this table at the Dogwood Antique festival in Chemainus BC 10 years ago or so and thought it would make a nice addition to the house. I haven't used it very efficiently, as I mentioned, using the two bottom spaces for bags, receipts and envelopes and sundry other items. Check it out now.
Some 2015 planned reads
On the right side, as you're looking at it are the 16 books I chose for my 12 + 4 challenge, the first books in 16 series that I haven't had a chance to start yet. On the left are two rows of books, a mixture, for my Individual challenges; classics, SciFi, standalone mysteries, fiction, non-fiction, etc. I'll move others into that space as 2015 progresses.
So there you have it, my TBR bookshelves and my last post of 2014. I'd like to take this opportunity to wish everybody a Happy New Year and the very best in 2015. And keep on reading!