In my last post I highlighted some of my favourite actors of the past year. In this Blog, one of my favourite lists, that of my Top Ten Favourite Actresses. I find this my most difficult list; I like so many.. :0). So here you go, in no particular order, my Top Ten list....
10.
Evangeline Lilly
- Canadian actress, Evangeline Lilly, hasn't really been on my radar, other than that I was aware she was one of the main actresses on Lost, a series I didn't really follow. But this past year when I watched The Hobbit: The Desolation of Smaug, the 2nd in the series, she portrayed Tauriel, an elf warrior. It might have been her pointed ears or the fact that she was one of the few women in a movie full of testosterone; albeit elf/ dwarf/ hobbit testosterone, but she stood out for me. She was an honest, likable, good-hearted heroine and very believable. I've seen the movie a couple of times now and my opinion hasn't changed, in fact, I like her more. I'm looking forward to seeing how she does in the follow-on movies and I notice that she I in the upcoming Ant-Man. So with any luck, thanks to Peter Jackson, her career may have received a nice push.
9.
Zoe Saldana
- Zoe Saldana is another actress whose career has kind of passed me by. I enjoyed her in Star Trek, didn't watch Avatar, so missed her there, liked her in the first Pirates of the Caribbean movie. I noticed her most recently on my flight back east when I watched Guardians of the Galaxy, in which she played Gamora, one of the Guardians. Like her character in Avatar, she was disguised as an alien, but even through that, there was a quality that drew my attention. The movie was excellent and entertaining. Zoe was also excellent, there is an honesty and openness about her; she was just excellent. I'm hoping that they do a Guardians sequel.
8.
Rachel Stirling
- English actress, Rachel Stirling, has been in two of my favourite series of this past year, The Bletchley Circle and The Game. Whether it's in a major role or supporting, she does dominate the screen. I particularly liked her in The Bletchley Circle, where, with the help of her friends from Bletchley (the code breakers of World War II), she becomes a crime solver. She has a strong, dynamic personality in both of the shows I mentioned. Having such excellent actresses as Stirling make shows that much more enjoyable. I will have to find The Detectorists, a series that came out in 2014 and see what that is about, another that she starred in.
7.
Tea Leoni
- Tea Leoni is an actress who pops up once in awhile in movies I quite enjoy; A League of their Own, Spanglish, Ghost Town, Deep Impact but she seems to only do one or two things a year. This past year she has starred in a new TV series, which Jo and I quite like and which we hope stays around for awhile. The series is Madam Secretary, where she portrays ex-CIA agent, now Secretary of State for the US. Some mysteries are working along in the background, which she is working to solve, even as she works to help solve various world crises. I have to say she is very believable in her role (wouldn't the US love a Secretary of State like her) and she's a joy to watch, beautiful with such a great voice. Both Jo and I have been pleasantly surprised by the series and we're enjoying seeing her on a regular basis.
6.
Carrie Preston
- She's been on my list in the past and I see no reason not to include her again. I think she's a bit of a chameleon as an actress and I have no idea why she hasn't been nominated for an Emmy, especially as a guest actress for her part in The Good Wife. In the past year she has reprised her role of Arlene Fowler for the last season of True Blood, appeared on Person of Interest in a small but semi-regular role and as such an excellent character, Elspeth Tascioni, on The Good Wife. Each character is so different and she is so believable in each. Beautiful, intelligent, excellent actress, happily married to one of my Top Ten Actors, Michael Emerson; quite an acting marriage.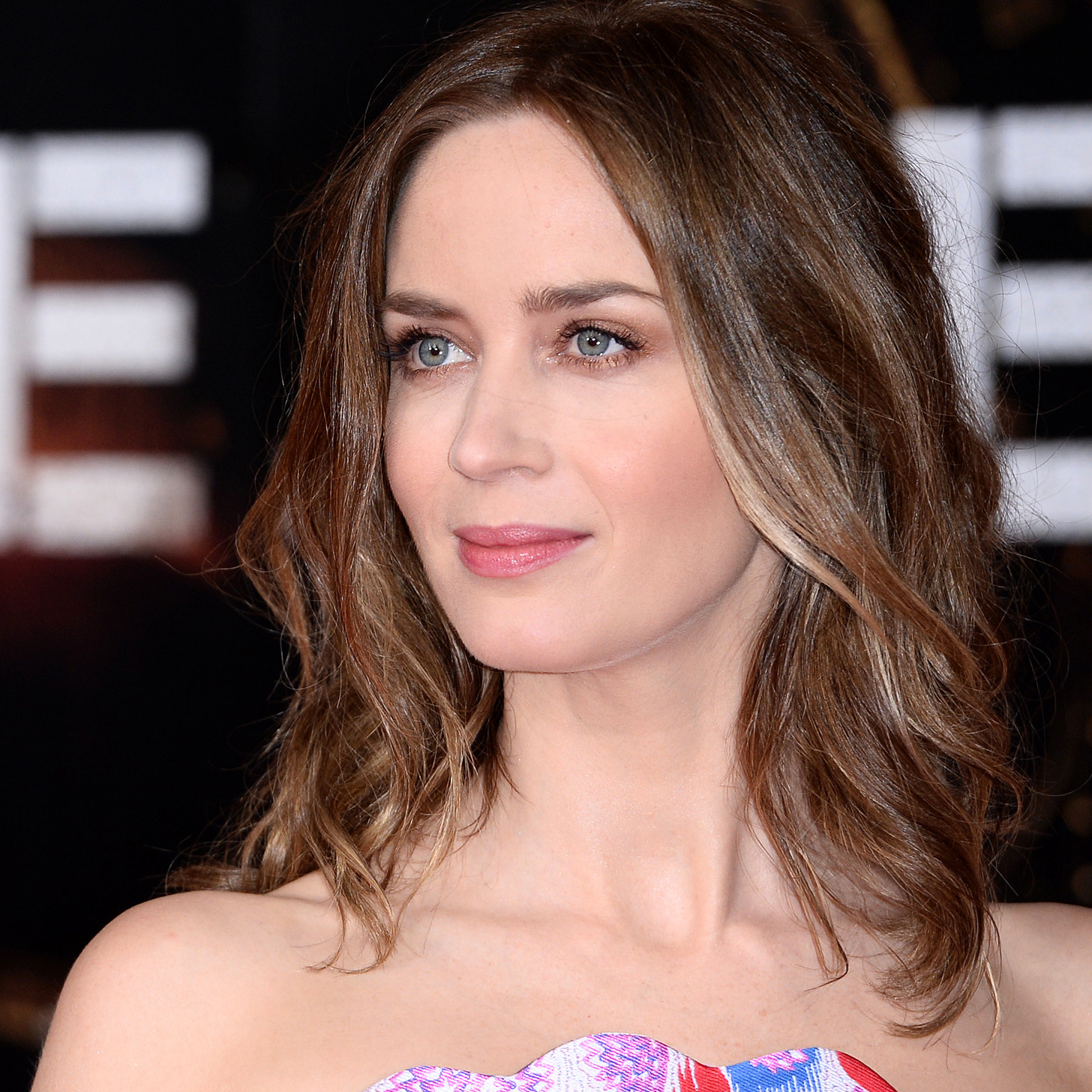 5.
Emily Blunt
- She's one of those actresses that I've liked everything I've ever seen her in; The Devil Wears Prada, The Jane Austen Book Club, the quirky, strange Sunshine Cleaning, The Adjustment Bureau and Salmon Fishing in the Yemen. She's another very intelligent actress who brings a lovely quality to her roles. This past year was a bit of a change of pace as she became an action heroine in Tom Cruise's Edge of Tomorrow. The movie was entertaining and Emily was most believable in her role and held her own with Cruise, who is one of the action movie stars of late, bringing a nice quality of humour and intelligence to a simple action, SciFi movie. She's great!
4.
Tatiana Maslany
- Another Canadian actress on my list, Tatiana has been around for quite awhile, her first role was in 1997 and she was in a series which we watched somewhat, World without End. But over this past year, I started watching and got Jo hooked on one of the most unique series, starring Tatiana, Orphan Black. It's SciFi, about genetic cloning and Tatiana plays so many different characters, all clones, all with different personalities and lives, and all believable and just an acting tour de force. From street-wise Sarah, who discovers she is not alone, to mad, but in some way endearing Helena, to science nerd/ lesbian Cosima and through conservative, high strung, suburban soccer mom Alison, she makes each character interesting and believable. When they are on the screen together, each character is an individual and unique. There are other clones she portrays as well, even a brother, that was surprisingly excellent. For some reason, she hasn't been nominated for an Emmy and has once again been missed for this year's Golden Globes. I don't know what they're missing as you won't see a better acting performance. I'm so looking forward to the next season of this show.
3.
Scarlet Johansson
- Scarlet Johansson has been acting since 1994 and I've liked, not loved her in some of the movies I've seen her in; The Horse Whisperer, Lost in Translation, In Good Company, Scoop, The Prestige, to name a few. But I do like me a lassie that can sink her teeth into a action heroine - type role and just run with it. Scarlet has done that over the past few years, taking on the Marvel super hero part of Natasha Romanoff, AKA The Black Widow, an agent of SHIELD. She's just great and I love her in that part; OK OK, it doesn't hurt that she wears a nicely fitted leather outfit. But she holds her own and probably out acts her male partners in these movies, and that's saying a lot, considering that includes Robert Downey Jr, Chris Evans, Mark Ruffalo, Jeremy Renner, etc. This past year, she reprised the role in Captain America, Winter Soldier, a film I enjoyed very much on my flight back home to Jo and the puppies, in November. It's a more serious effort for the Marvel super machine and she showed that she could handle that as easy as she does the more light-hearted (if you can call it that) adventures of The Avengers. She is an extremely busy actress but I do hope she continues to make room in her schedule for the super hero movies.
2.
Amelia Bullmore
- A regular on my list, Amelia, I've enjoyed her ever since Jo introduced me to the cop show, Scott & Bailey, where Amelia plays the boss, DCI Gill Murray. She is such an intelligent actress and I love listening to her talk. She's one of those people (and I think Jo would agree with me on this) that I'd love to have over for dinner. This past season (the last season?) her character has had to deal with more issues; pending retirement, bad memories from an assault in the previous season, but she has come through it on a positive note. She's a talented actress and also a talented writer. I hope she finds something new to keep her occupied.
1.
Sarah Shahi
- For the past 3 season, Sarah has starred on Person of Interest as an ex-CIA hit man, now working for Michael Emerson and alongside Jim Caviezel, trying to help people named by the 'computer'. I have previously enjoyed her in the series Life and also Fairly Legal, but I particularly like her in this role; a sociopath in a way, but one who has slowly started to develop and display a dry humour and personality that suits her character and the series so well. She is an excellent counter point to Caviezel and her interactions with the other characters and especially, Bear, the Belgian Malinois, are priceless and some of the highlights of the series.
So there you go. I've left out so many other favourites, some supporting actresses on series; Bree Turner and Bree Turner on Grimm, Sarah Rafferty (AKA Donna) on Suits, to Maggie Q on new series Stalker. But I hope you enjoy my selections and have fun making your own.
Next list will be my Top Movies.