Yesterday was a productive day. We're slowly getting into the Xmas spirit. I fixed up some of the outside lights (we'd gone out on Saturday and bought some replacements). Jo's started on the Xmas tree; the puppies were very excited with all the activity. They didn't really know what was going on. By the end of the afternoon, poor Clyde was just pure tuckered out from running from one side of the house to the other to make sure he didn't miss anything. I hope we get another sunny day so I can finish the outside lights this afternoon. But it's looking quite nice so far. The whole neighbourhood is looking pretty good actually, very bright little crescent in the evening.
At the moment everyone is lying down somewhere downstairs having a nap. So I'm going to continue with my Top Ten lists before I head out to do my last bit of Xmas shopping.
Today's list is TV shows and as I look over my list, they all are British series or non-main network shows. Not to say we don't watch the main networks; we still enjoy CSI, L&O:SVU, a few comedies, Agents of SHIELD, etc. Jo's list would be somewhat different I'm sure as she'd be adding The Good Wife, Suits, White Collar and a few others. But here we go with my list.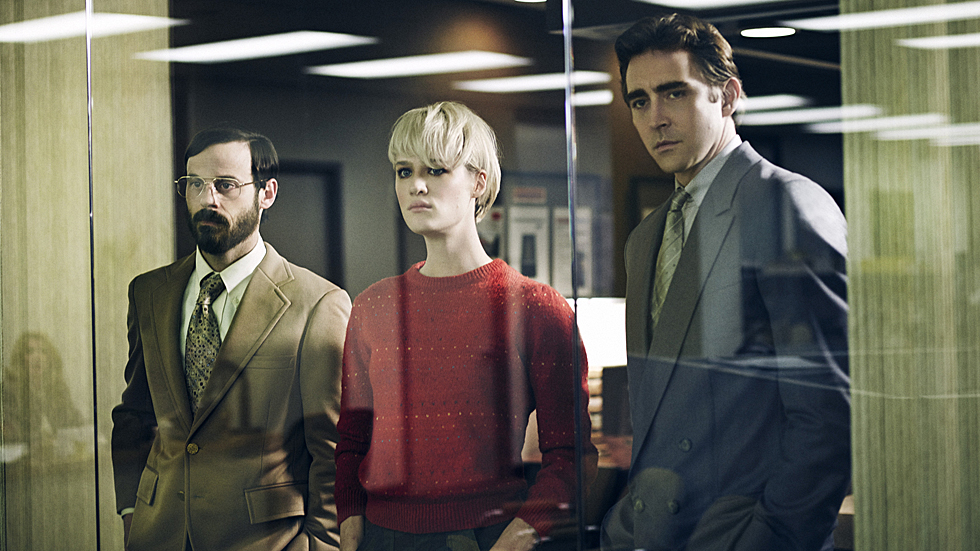 10.
Halt & Catch Fire (AMC).
This is an AMC show. What Mad Men did for advertising, this show has done for the computer industry. It's set in the early '80s and it follows a group of people, led by Lee Pace, trying to introduce competition to IBM by developing a laptop computer. It's a fascinating show with an excellent cast. Jo and I were quite hooked on it, pretty well from the first episode. Lee Pace is excellent as the renegade IBMr trying to prove to his father that he can make it successfully on his own. The remaining cast, including Scott McNairy and MacKenzie Davis all bring their own unique perspectives and issues to the series. It's been successful enough that Season 2 will be coming out in 2015.
9.
The Game (BBC)
. A show that Jo and I discovered almost by accident on BBC Canada. One of those excellent BBC mini-series, it's set during the Cold War and is a spy-thriller set in the world of espionage. A group of MI-5 officers, led by Daddy, Brian Cox, try to solve the mystery of a KGB operation while all the while trying to discover the identification of a mole in their organisation. It's got lovely pacing and excellent intrigue. It was one of the nice surprises of the year, excellent show.
8.
True Detective (HBO).
A powerful, intense detective mini-series starring Matthew McConaughey and Woody Harrelson as to Louisiana cops being interviewed about an old case, which seems to relate to a current series of murders. Both must relive this old matter and the show is shown in a series of flashbacks. Some of the most powerful television I've seen, especially an episode where the two cops go to Texas into a Hell's Kitchen of drug criminals; I found it hard to watch, it was so intense. A strange murder case involving bizarre ritualistic murders that leads them on a wild and weird chase. Season 2 will supposedly involved different detectives in a different location. It will be interesting to see if the directors can maintain the quality of the show.
7.
True Blood (HBO).
After 7 seasons on HBO, True Blood, the vampire series set in Bon Temps, Louisiana and based on the books by Charlaine Harris finally finished this past year. Jo and I have enjoyed this since the beginning, a bit shocked by the graphic quality of the show in the very beginning but drawn in by the fascinating stories and the excellent acting. I had read a few of the books before the series started and enticed Jo into giving it a try. We weren't disappointed and have enjoyed every season. This last season was full value for entertainment and was an excellent way to finish things off. I'll miss Vampire Pam (Kristin Bauer van Straten) the most.. :0( but every member of the cast was excellent.
6.
Scott & Bailey (ITV).
One of those excellent cop / mystery shows that the British churn out with ease and skill, this show was written by Sally Wainwright and features Suranne Jones as DC Rachel Bailey and Lesley Sharp as DC Janet Scott, as long as Amelia Bullmore as DCI Gill Murray. In this 4th season, Rachel Bailey is made a Detective Sergeant when her partner Janet Scott turns down the promotion and DCI Murray must deal with the aftershock of an attack from the previous season as well as her impending retirement. The dialogue and the stories and the characterisations make this an excellent series and a joy to watch. This may have been the last season; fingers crossed that Sally Wainwright might have another season or two up her sleeves.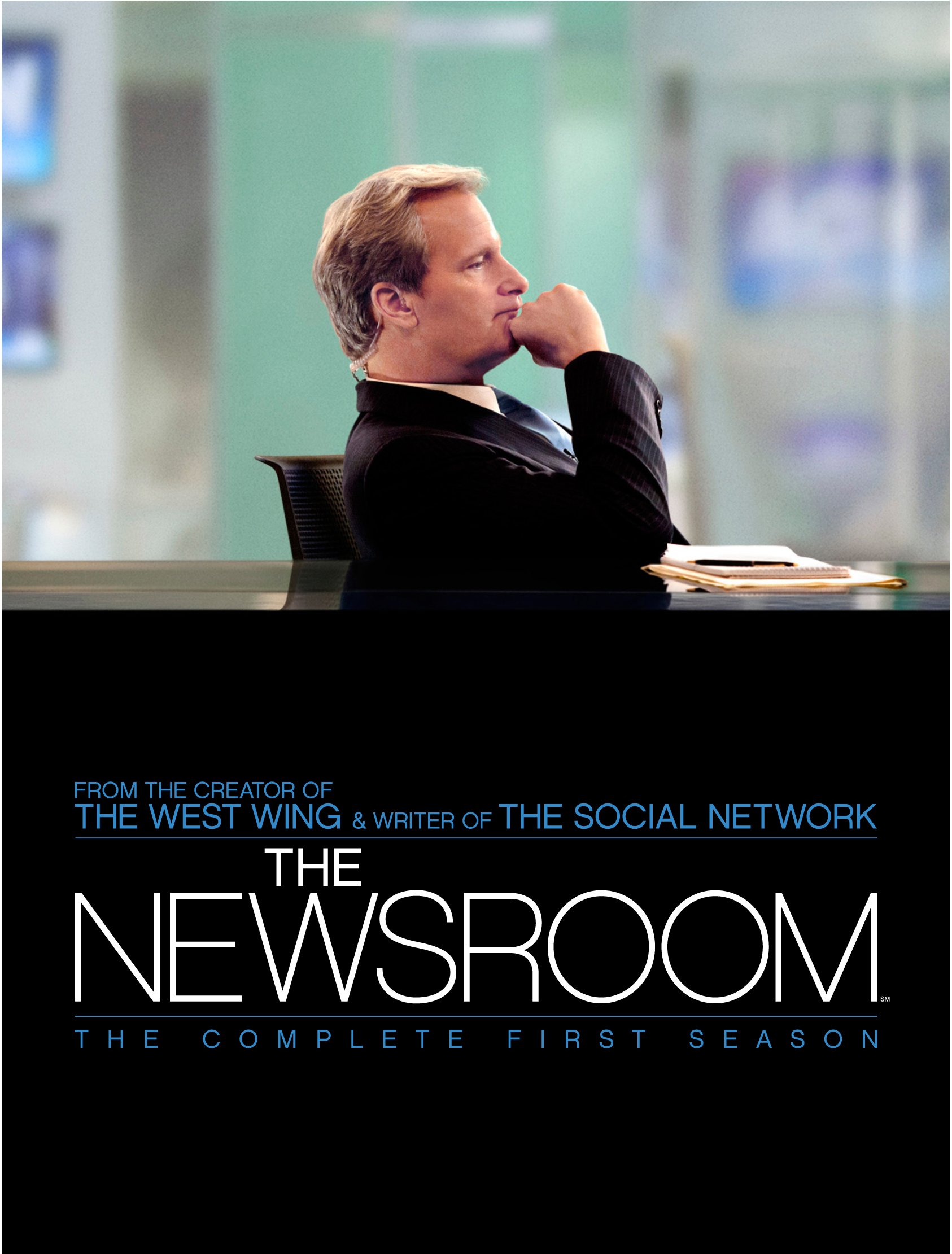 5.
The Newsroom (HBO).
This is definitely one of if not the favourite show of my wife, Jo. She has cried her way through this last season, the last of the series and I can see why. I have also enjoyed it very much, excellent cast (my personal favourites being Olivia Munn as financial reporter Sloane Sabbith and Jane Fonda as station owner, Leona Lansing), intelligent writing and fascinating story lines. It's about wanting the news broadcasters to report the news intelligently to an audience that still wants real news. I have enjoyed this very much, the characters were developed lovingly and the stories acted with drama and humour, nice when both can be combined successfully.
4.
The Bletchley Circle (ITV).
Another British gem, I enjoyed Season 2 of this mini-series as much as the first year. It follows 4 women who all worked as code breakers at Bletchley during WWII who are trying to find their way in the aftermath of the war, each working at different jobs but coming together to help solve mysteries. Anna Maxwell Martin leaves the series in this season but is replaced by Hattie Morahan. The ladies must help Rachel Stirling, who is involved with the black market and finds herself embroiled in a slave trade, mistreatment of wounded soldiers and police corruption. Intense series and some excellent acting by the four women. Loved it. Will there be a season 3? *fingers crossed*
3.
Masters of Sex (Showtime).
This was another of those series that we discovered almost by accident and were so glad we did. It is loosely based on the book by Thomas Maier and stars Michael Sheen and Lizzy Caplan as sex pioneers, Masters and Johnson. It is set in the '50s and '60s and is basically a biography of their lives. Once again, a series with an excellent cast; the stories may revolve about Masters and Johnson and their developing relationship but the supporting cast are well-developed and have lives that are also of great interest. Season 2 was as fascinating as Season 1 and I look forward to Season 3 with anticipation.
2.
Game of Thrones (HBO).
There were so many good shows this past season that I almost forgot Game of Thrones in the shuffle. Thank you, Jo, for reminding me. Jo and I have been deeply involved with this series (based on the books by George R.R. Martin, since the beginning. It's definitely not a show that Jo would normally watch as she doesn't like the graphic violence, but for some reason, the first show hooked us both. We do like a well-crafted fantasy series and this is definitely that. There are a multitude of fascinating characters, the plot is deeply involved and moves from location to location; the far freezing north (Winter is coming) to the hot tropical south. Characters move in and out of the series; there is no loyalty to anyone in particular, evidenced by the execution of Sean Bean, Lord Eddard Stark, relatively early in Season 1. Season 4 was as good as the first three, was filled with action, excellent stories and continued shocks. Fascinating new characters were introduced, some were killed off, some will further enhance the story in Season 5 which comes to us in 2015. Excellent series!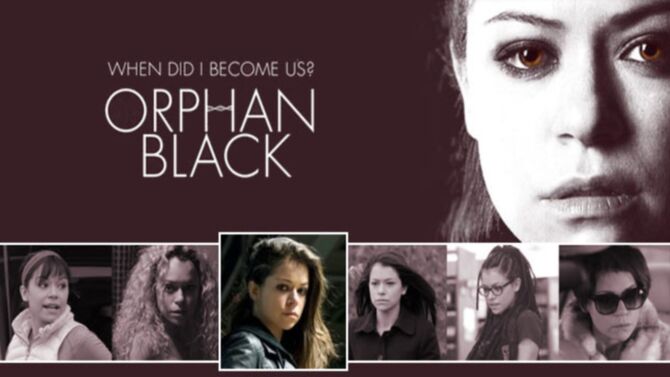 1.
Orphan Black (BBC America).
My favourite series in a long time, starring Canadian actress Tatiana Maslany, as, well as many characters as you can think of. A science fiction adventure drama about cloning, which allows Tatiana to portray, well, so far at least six clones of as different personalities as you can imagine. Season 2 was as fascinating as the first and left the door open to so many more surprises in the upcoming season 3. Tatiana is an acting tour de force, each character she portrays is an individual in her own right and each character is fascinating and well-crafted. Add a great supporting cast and this was my favourite series of the year.
So there you have it, so very hard to pick just 10. It meant leaving out network shows like Grimm, the Big Bang Theory, Scorpion, amongst others and other series like The Walking Dead, The Left Behind, The Returned (a French series that I enjoyed very much), Downton Abbey, Call the Midwife, etc. I hope you like my choices and they cause some discussion.
Next I'll start exploring my top usb songs from the past year.