Yesterday, I mentioned a book I'd found down in Nanaimo,
Treasures of Use and Beauty
, published in 1885 by F.B. Dickerson. I also quoted a couple of passages from the book, the first from the section titled Great Historical Events and the second from the section titled Letters of Affection. I'll continue with that today.
From
Great Historical Events
(those dealing with North America in this book), I'm moving up to the 1,000's A.D. These are the events that affected North America, according to this book, in that Century.
"1002. Biron, an Icelander discovers Newfoundland and Nova Scotia (the good wine country) supposed to be the coast of New England.
1004. Natives discovered in Newfoundland.
1002 - 1006. Adventurers from Iceland repeatedly visit the New World, explore the country and barter with the natives.
1006. Thorin Karlsefni, a wealthy Icelander spent three winters on the coast of Massachusetts. His wife bore him a son whom he named Snorri, supposed to be the first child born of European parents on the American continent. " (
Ed. Note.
I wonder if J.R.R. Tolkien got the names of some of his dwarfs from Iceland?... :))
So what happened in the 1100s you ask? Wait until next time.
Letters of Affection
Yesterday, I posted a letter that Napoleon wrote to his wife Josephine. Historically, their marriage dissolved in December 1809. The letter below, from Josephine to Napoleon, was written in March 1811, after their split. Interesting to read.
"Navarre, March 21, 1811
Sire:
Amid the numerous felicitations you receive from every corner of Europe, from all the cities of France, and from each regiment of your army, can the feeble voice of a woman reach your ear, and will you deign to listen to her who so often consoled your sorrows and sweetened your pains, now that she speaks to you only of the happiness in which all your wishes are fulfilled? Having ceased to be your wife, dare I felicitate you on becoming a father? Yes sire, without hesitation, for my soul renders justice to yours, in like manner as you know mine.
* * * * * * *
But it is from you that I desire to know if your child be well, if he resembles you, if I shall one day be permitted to see him; in short, I expect from you unlimited confidence, Sire, of the boundless attachment I shall cherish for you while life remains.
Josephine"
Napoleon's response -
"March 22, 1811
My Love:
I have received your letter. I thank you. My son is stout and very well, I hope he will be prospered. *** He has my chest, my mouth and eyes. I hope that he will fill his destiny.
I am always pleased with Eugene. He has never caused me any dissatisfaction.
Napoleon"
So there you go, your touch of history for today.
Music Stuff
Now on to some music. My usb stick is a constantly changing thing. Either mine or Jo's is always found in the usb port in our car and that is the music we listen too when we go for a drive of any length. We rarely listen to the radio. I've had it for five or six years now and I regularly update it with new songs and remove older songs. Some I just add to the Walkman I use when I go for my morning run.
Anyway, I scrolled through the list I keep of the songs that I currently have on the usb. I also keep the songs on the list that I've removed, just so I don't start repeating myself when I add new songs. And, yes, I love making lists. It's one of my favourite things.
So, as I went through the list I thought it might be interesting (to me at any rate) to see if there are any artists/ bands that I've preferred over the years since I started the list. And that is the point of this article, to provide my
Top Ten
'usb' artists, as of today. You'll note in the list that some of the songs will be bolded. They are songs that are currently on my usb by the applicable artist. If you click on the bolded area, it will take you to a version of the song on You Tube; if you want to hear what music I like. No pressure. ;0)
Top Ten List
10.
London Grammar
. This English group formed in 2012 and released their first album in 2013. The group consists of singer, Hannah Reid, and band mates, Dominic Major and Dan Rothman. I love Hannah's voice, which can be haunting, and just the style of their music, a very ethereal sound. I currently have 3 of their songs available on my usb. These are the songs I've enjoyed thus far.
1. Strong (2013)
2. Wasting My Young Years (2013)
3. Wicked Game (2014)
4.
Hey Now
(2014)
5.
Rooting for You
(2017)
6.
Big Picture
(2017)
9.
Beverley Knight
. Beverley Knight has been an active recording artist since 1994. She was born in Wolverhampton in 1974. I discovered her music a few years back and have enjoyed it ever since. I love her voice and her bluesy style. I currently have 4 of her songs on my usb.
1. Come as You Are (2004)
2. Shoulda Woulda Coulda (2002)
3.
Middle of Love
(2016)
4.
Private Number
(2016)
5.
Made it Back
(1998)
6.
Cuddly Toy
(2011)
8.
Shawn Escoffery
. English soul singer, Escoffery, is the only male solo artist on my list. He's just so cool and smooth. His first major release was in 2001. I've liked every song of his I've heard. I have 3 of 7 songs on my usb.
1. Days Like This
2. Nature's Call
3. Nobody Knows
4.
Love Shine Down
5.
Perfect Love Affair
6.
Healing Me
7.
Prefab Sprout
. This is one of those groups that I first heard of from my wife, Jo. This is definitely her favourite music period. I also check the play lists of various BBC Radio 2 shows to see what they are playing and have gathered some of my song choices from there. Prefab Sprout has been active since 1978. The bands name was formed from the misheard lyrics of a Nancy Sinatra/ Lee Hazelwood song, Jackson. The lyrics were "We got married in a fever, hotter than a pepper sprout", which Paddy McAloon heard as 'hotter than a prefab sprout'. (Thank you Wikipedia). They have such a unique sound. I've had 7 songs on my usb over time, with one currently in place.
1. Cars and Girls (1988)
2. The Best Jewel Thief in the World (2013) (a favourite of mine)
3. The King of Rock and Roll (1988)
4. Appetite (1985)
5. When Love Breaks Down (1984)
6. Hey Manhattan! (1988)
7.
Electric Guitars
(1997)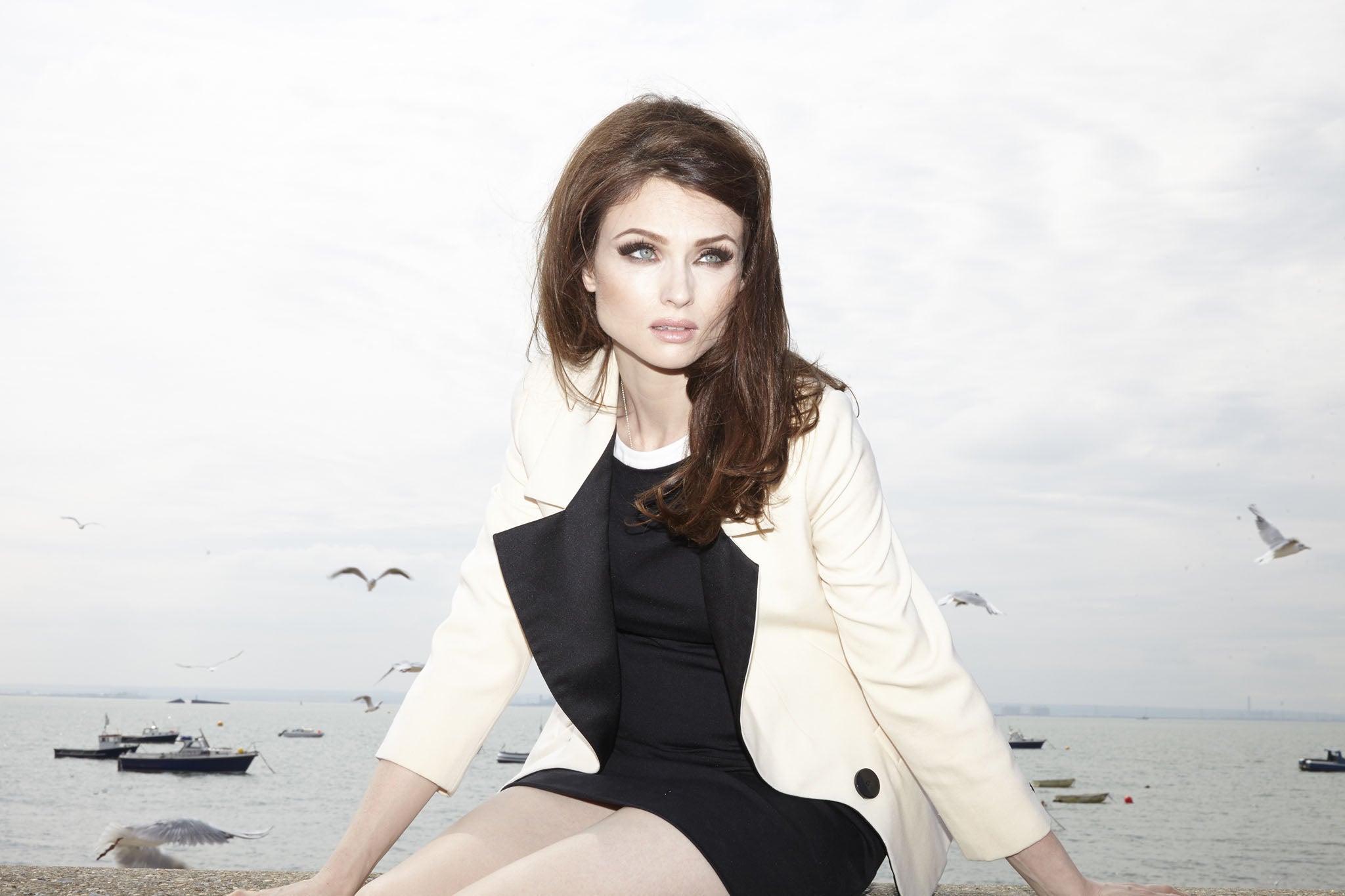 6.
Sophie Ellis Bextor
. English singer, Bextor, was born in Hounslow and has been active since 1998 and is another artist I first heard of from my wife, who played me Murder on the Dance Floor. I've had 7 various songs on my usb. Currently, I have two of her newer songs.
1. Come With Us (2016)
2. Runaway Daydreamer (2014)
3. Love is a Camera (2014)
4. Murder on the Dance Floor (2001)
5. Bittersweet (2010)
6.
Crystallize
(2016)
7.
The Death of Love
(2017)
5.
Squeeze
. This is another of those groups that came out in the '70s when New Wave was so hot, but for some reason back then I just didn't really listen to them. I had my favourites and there were so many excellent bands. They have been active during various periods since 1974. In the past few years, I've had 7 of their songs on my usb and currently have 2 on my usb.
1. Satisfied (1991)
2. Up the Junction (1979)
3. Hourglass (1987)
4. Happy Days (2015)
5. Pulling Mussels from the Shell (1980)
6.
Nirvana
(2015)
7.
Labelled with Love
(1981)
4.
Lisa Stansfield
. Stansfield has been performing since 1981 and I readily admit that I came late to her musical prowess. She has a fantastic voice and I love the jazziness of her music. One of those fantastic female singers like Tina Arena and Belinda Carlisle who I enjoy listening to so much. I've had 7 of her songs on my usb at various times. Currently there are 2.
1. The Rain (2014)
2. Change (1991)
3. Face Up (2001)
4. Live Together (1990)
5. This is the Right Time (1989)
6.
I Will Be Waiting
(1991)
7.
The Real Thing
(1997)
3.
Spandau Ballet
. I'm repeating myself here. Yup, this is another of those New Wave bands that I didn't follow originally. Maybe it was as simple that I liked ABC, The Police and The Cars and didn't explore quite so much. Who knows. All that I can say is that I'm so glad that I've become familiar with their excellent sound. Spandau Ballet has been around since 1979. They took a hiatus between 1990 and 2009 but have reformed since then. You'll never hear a better voice than Tony Hadley's. Great singer. Mind you so many of those bands had great singers. I have 3 of 7 songs currently on my usb.
1. Through the Barricades (1986)
2. Instinction (1982)
3. Communication (1983)
4. This is the Love (2014)
5. Heaven is a Secret (1983)
6.
Steal
(2014)
7.
Lifeline
(1982)
2.
The Veronicas
. Australian band, formed by twin sisters Lisa and Jessica Ogliasso, has been a favourite of mine since I first heard Untouched on one of my trips from Comox to Victoria when I was stationed down there. They are a great pop/ rock band and have such great musical sensibilities. I've had eight songs of theirs on my usb at various times. Currently I have one. I've noticed recently that they've released a couple of new songs. Will have to check them out.
1. Leave Me Alone (2006)
2. Revolution (2006)
3. This Love (2008)
4. When It All Falls Apart (2006)
5. Everything I'm Not (2005)
6. Untouched (2007)
7. 4Ever (2005)
8.
Popular
(2008)
1.
Simple Minds
. OK, OK... I didn't really know the band before when they were popular... *sigh*. I'm starting to sound like a broken record. I did live in Cold Lake Alberta.. Anyway, I'm glad that have become familiar with their music the past few years. Such a great band. Great singer, great powerful sound. A Scottish band that formed in 1977 and are still going strong. I've had 9 of their songs on my usb, with 3 currently there for my enjoyment.
1. Let the Day Begin (2014)
2. Someone, Somewhere in Summertime (1982)
3. Honest Town (2014)
4. Broken Glass Park (2013)
5. Glittering Prize (1982)
6. Promised You a Miracle (1982)
7.
Alive and Kicking
(1985)
8.
Midnight Walking
(2015)
9.
The American
(1981)
OK, so there you go. Check out the bands/ artists and the songs if you're not familiar (or even if you are) with them. Such excellent artists. Here are a few others of my favourites.
- Tina Arena
- Siouxsie and the Banshees
- Pet Shop Boys
- Kaiser Chiefs
- Clean Bandit.
Have a great day!!