Every year for the past 3 or 4 years, I've finished off the year by listing my favourite books/ movies/ actors and actresses and TV shows for the past year. So, since we're no mid-December, I guess it's time for the 2015 list. I'll qualify my selections as I always do by saying, the books or movies might not necessarily have been released in 2015, but they were watched or read by me during the past year. Over the next 11 days, I'll list my Top Tens starting with number Ten in each category. Today, as a teaser, I'm going to list my
Honorary Mentions
in each category; 3 of each. The categories are, once again, Top Ten Books; Top Ten Songs Added to My usb; Top Ten TV Shows; Top Ten Movies; Top Ten Actors and Top Ten Actresses (these could have been chosen from either TV shows or movies). OK, so let's get on with this.
Bill's 2015 Honorary Mentions
Books
1.
The Chrysalids
by John Wyndham - This is an old classic SciFi favourite of mine, originally released in 1955. I've read two or three times before and this was one of my re-read choices for 2015. It didn't disappoint, once again, I was drawn in and fascinated by the story. It's one book that I would love to see as a movie and with the popularity of movies like The Hunger Games and The Maze Runner series, I think this is just the time for some excellent director to pick it up and make a movie about it. The story is about the aftermath (many, many years after) some sort of manmade disaster when mankind is struggling to survive and in this small corner of Greenland, they believe that any sort of mutation is a sin against God. A group of young people, who have some sort of mutation must try and keep it a secret or face severe consequences. It's a fascinating story and has not weakened with time; still excellent.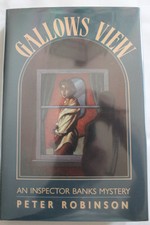 2.
Gallow's View
by Peter Robinson. This is the first Inspector Banks mystery and after enjoying the TV series very much, I finally took the plunge and tried the original book series. I wasn't disappointed. This first story was excellent. This was my review of it. "This is the first book in the Chief Inspector Banks mysteries. I liked it from the very opening pages and enjoyed the story thoroughly. Alan Banks is an interesting character, having moved from London to Eastvale in Yorkshire, in the hope of a quieter police life. He quickly is involved in a case of a peeper as well as a number of break-ins and finally a murder of an old woman. I enjoyed getting to know Alan and also his personal life. His wife, Sharon, was well-presented and also some of the other police officers that worked with Alan. The story was gritty enough but not so that it was disturbing. The pace of the book was excellent and I enjoyed how the cases were worked and ultimately how they were resolved. All in all, it was an excellent first story and I'm glad now that I have a few others of the series in my bookshelves awaiting my attention. As an aside, this series has also been developed for TV and while I felt the TV show to be quite different from the initial book, I enjoyed both immensely. Nice that both have their differences but at the same time hold there own as excellent series. I highly recommend you give this series a try if you like good mysteries."
3.
The Eyre Affair
by Jasper Fforde - This was a pure joy to read, quirky, funny and an interesting, fantastical mystery. I definitely look forward to reading more of this series. This was my review - "I don't normally like to give 5-star ratings but this book was just such a fun, entertaining read that I couldn't give myself a reason not to. I liked Thursday Next's character very much and the strange and wonderful persons who surrounded her made for a joyful ride, from her time travelling father who dropped in and out for little moments to Uncle Mycroft and Aunt Polly and even the only lightly introduced pet Dodo. There are so many characters and back stories that I want to find out more about that I'm really looking forward to finding the next episode in Thursday's adventures. What about this story? Well, basically Thursday Next is an SO-27 Literatec agent who works to find lost books, false books, etc. That's such a simplification in this fantastical world, where the Crimean conflict is still taking place, where the walls between reality and fiction are fragile and people can travel both ways, into and out of stories, but that's the gist of her job. She is seconded to a higher branch of Special Ops and finds herself arrayed against Acheron Hades, a mad, psychopath, who has stolen the original Martin Chuzzlewit and intends to kill off the main character if his demands are not met. Of course this will have a catastrophic impact on the story; it will no longer exist basically. So there you have the beginning; Thursday's adventures progress from there. It's fascinating and wild and well-written and so darned interesting. Enjoy!!!"
Song Downloads
(These are songs that have been added to my usb over the course of the past year.)
1.
Cool Kids
by Echosmith - Echosmith are an American band formed in 2009 in California. This was one of the first songs I added to my usb in 2015. I found it listed on the BBC Playlist and when I checked it out, liked it immediately. If you click on the song title printed in bold, you will be taken to it on You Tube. The song was released in 2013 originally and reached number 25 in Canada.
2.
Under the Shadows
by Rae Morris - Rae Morris is an English singer / songwriter from Blackpool. I first heard of her when I heard her sing on Bombay Bicycle Club's Luna and liked her voice. I found this song listed on the BBC Radio 2 playlist and loved it. This also was an early 2015 addition to my usb. The song was released in 2015. (Once again, just click on the song title in bold and you'll be taken to it.) I like the video, her voice and the whole beat of the song.
3.
Nature's Law
by Embrace - I found this song on a Ken Bruce, BBC Radio 2 show in August. Embrace is a English alternative rock band that's been around since 1993. Nature's Law was released in 2006 and reached number 2 on the UK singles charts. It's a haunting, beautiful song. Love the piano beginning.
TV Shows
1.
Chasing Shadows
- This was one of those quirky shows that we discovered. It's a British mystery mini-series that stars Reese Shearsmith, as 'troubled' Detective Sergeant Sean Stone, who has been assigned to work on serial killer cases, with DCI Carl Pryor, played by Noel Clarke and, social worker Ruth Hattersley, played by Alex Kingston. Unfortunately, it only went for 4 episodes but it was fascinating. Reese Shearsmith is difficult to work with, is almost an idiot savant in some ways, cannot work well with others and has many, many issues. But a relationship develops between him and Alex Kingston, who is also fantastic. The missus and I really wanted this series to continue as it was so enjoyable. But I guess that was never the plan. Darn ITV.
2.
Bitten
. This is a Canadian-made SciFi series based on the books of Kelley Armstrong. Season 2 showed on our Space TV network and continued the excellent work from Season 1. It may not be for everybody; I mean it's about werewolves and witches, but I liked it. I've read the first book and they are very similar. Laura Vandervoort is great as the main, only? female werewolf and the support cast, including Greg Bryk, as the clan leader, Steve Lund and Greyston Holt all add to the story. This past season brought the wolves into contact with a coven who are under attack by some spiritual, witchy being. I liked how it was paced and I enjoyed the story. It was full of action, sometimes very creepy and I thought gritty and well done. I'm looking forward to Season 3.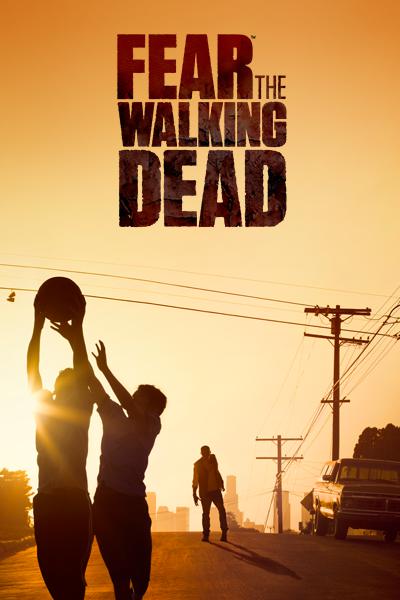 3.
Fear the Walking Dead
. I've enjoyed The Walking Dead since it came out on AMC in 2010. I've missed the odd episode but have watched it religiously. I was interested when the ads started for this new spin-off, Fear the Walking Dead, wondering what it might be about. Well, basically, it features different people from The Walking Dead and is a sort of precursor to the events taking place in The Walking Dead. This is the build up to the plague of zombies and how a group of people in Los Angeles find themselves getting caught up in events as the plague starts. Very interesting, not quite as graphic as the original, since we don't really have zombies, per se, at least not those as eaten up and decayed as you get in the original series. I liked it and look forward to following this group of people into the future.
Movies
(I qualify this category by stating that I don't get out to the movie theaters so usually try to catch up on any trips we go on, watching on airplane flights and also when they come up on our movie channel)
1.
The Hobbit: The Battle of the Five Armies
- I think this was my favourite of the three. My enjoyment of the first was affected partly because I was trying to get used to stupid 3-D glasses and also, it was sort of slow developing. The second was also ok, but everything tied together nicely with this final story. Lots of action, enough of Evangeline Lilly as a lovely elf and just a darn good story and finale.
2.
Maleficent
- I was pleasantly surprised with this. The missus told me that she had watched it when it came up on our movie channels, so begrudgingly somewhat, I watched it the next time. I do like Angelina Jolie and she did seem to enjoy her role as Maleficent, the evil witch who puts the spell on Sleeping Beauty. But the story was so well-told, added some nice touches explaining why Maleficent was as she was and also was very touching as the movie moved along. Lovely story and a neat fantasy.
3.
Godzilla
- This was a pleasant surprise. There have been so many versions of the Godzilla story, from the original Japanese B-movies, where Godzilla battles everybody from Mothra to King Kong, etc. Then there was also the Matthew Broderick version, which I enjoyed, even if it was somewhat cheesy, but entertaining. This latest version came out in 2014 and was darker and grittier than I expected. Interesting and well-paced, I'm going to have to watch again, as I know I've missed bits and pieces. But it's worth watching again. Check it out.
Actresses
1.
Nicola Walker
- Nicola Walker is an English actor who I've seen in many TV series over the past few years, from the disturbed Helen Bartlett in 2013's Scott and Bailey to confused but lovely Gillian in Last Tango in Halifax. Most recently, the missus and I enjoyed her performance as DCI Cassie Stuart in 2015's Unforgotten, an excellent British series, about the investigation into the discovery of the bones of a young man in a cellar. She was excellent as the lead investigator, made the part serious and believable. She has a quality about her that draws you in, no matter what role she plays. It was nice to see her in this role, which was very sympathetic.
2.
Claire Calbraith
- Claire Calbraith is an English actress who I first saw as a housemaid in Downton Abbey, who has a brief dalliance with Lord Downton. The next time we noticed her was when she joined the cast of Vera, as an ex Military policewoman who joins the police force and works for Vera. In both roles, she was excellent, adding something to both series. Now she has turned up in the excellent series, Home Fires, about an group of women, all excellent actresses, I must say, members of the local Women's Institute, who work together to keep their town safe and secure during the beginnings of WWII. Excellent series and she is excellent in the role of Steph Farrow, common sense farmer whose husband has gone off to enlist, leaving her and her son to manage the farm and deal with the wartime bureaucracy. Looking forward to Season 2.
3
. Marisa Ramirez
- Marisa Ramirez is an American actress out of Los Angeles, who we first noticed in Against the Wall, a police show where she played a pregnant, spunky Internal Affairs cop, partner to Rachel Carpani. For the past 3 Seasons, she's been partnered with Donnie Wahlberg in Blue Bloods. I think my wife would agree with me when I say she's the best partner he's ever had in the show and she adds such a great quality to her role as Detective Maria Baez. They'd better keep her on the show!!
Actors
1.
John Simm
- John Simm is an English actor who has popped up on so many shows that I've watched over the years; State of Play (2003), Life on Mars (2006-2007), Doctor Who (various times) and, most recently, in 2015, in the excellent mini-series, Code of a Killer, where he plays real-life scientist, Alec Jeffreys, who discovered DNA fingerprinting and used it successfully in helping bring in a double murderer. It was an excellent mini-series and he was believable and excellent in the role of the scientist. Great part.
2.
Martin Shaw
- Shaw is an English actor who has been around for ages but who I've only become acquainted with in his roles of Judge John Deed and more recently in the excellent Inspector George Gently series. The missus and I watch Gently whenever it is on and this past season, as Gently deals with the onset of multiple sclerosis, has been one of the best yet. I'm glad that I've had the opportunity to have the chance to watch him perform. He's excellent.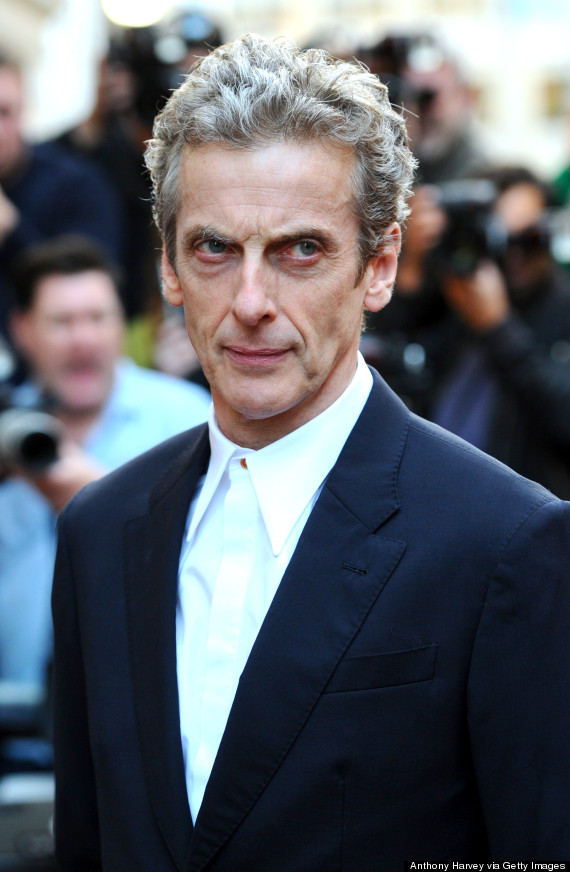 3.
Peter Capaldi
- Scottish actor, Peter Capaldi is another who has been around for a very long time, but I've only recently made his acquaintance as he took over the role of the Doctor, in the long running BBC series, Doctor Who. I was kind of disappointed the first season. I think I liked Matt Smith so much, that I had difficulty adjusting to an older Doctor once again. But I started watching again this season and have once again fallen in love with the show. And, giving credit where credit is due, Capaldi has been excellent and is the main reason I'm back to watching each episode with anticipation. He's grown into the role and has made it his own. Love it.
So there you go, the
Honourable Mention
portion of my Top Ten lists for 2015. Tomorrow we'll hit off with the Number 10's. See you then. :)