It's been a beautiful, fresh, sunny Sunday here in the Valley. I should have gone for a morning run, but it was nice to have a bit of a lie-in instead. The missus and I spent the past couple of hours enjoying BBC TV's 2015 Sports Personality of the Year. Congratulations to Andy Murray for a well-deserved victory.
On to my main reason for the BLog, my ongoing 2015 Top Ten List. Today I feature my Number 5's.
BOOK
5. The Soft Talkers
by
Margaret Millar (Mys)
- Margaret Millar is an American/ Canadian mystery writer who passed away in 1994. I've been collecting her books for awhile now. They can be hard to find.The Soft Talkers, which was also released under the name, An Air that Kills was first published in 1957. Below is my review for the book -
"I've read a couple of Margaret Millar's stories before; they can be hard to find. I enjoyed them quite a bit, as she has a very accessible writing style. The Soft Talkers, also published under the name An Air That Kills was a pleasure to read. It was a perfect little mystery. Millar has such a smooth writing style, even little details like "she buttoned up her sweater to the very top", fill the story and make it even better.
The story basically deals with the disappearance of Ron Galloway, who is supposed to meet his buddies at a cabin he owns north of Toronto, Ontario, Canada. He never shows up and the rest of the story deals with the follow-on reactions of his friends and family and the follow-on search for him. The story is told from the perspective of his various friends and his wife and also even small sub-stories by side characters. Even these sub-stories are interesting and so well-written.
It's a story that I just enjoyed reading and the ending had a nice surprise that I actually didn't see coming. Being Canadian, I also enjoyed the setting; the city of Toronto and cottage country north of Toronto. The story was written in 1957 and in some ways reminds me of some of the Patricia Highsmith stories I've read, just better. Such a simple but entertaining read, clear, concise and intelligently written. I highly recommend."
SONG
5. Hey Now
by
London Grammar
- I discovered London Grammar a couple of years back when they came out with Wasting My Young Years and Strong. The are lead by the wonderfully haunting voice of Hannah Reid. In 2014 they released Hey Now and I found it when checking out BBC 2's Jo Whiley show song list at the end of June. It's a lovely moody, haunting song. Gives me chills.
TV SHOW
5. Car Share
- I mentioned this BBC comedy series when I listed Peter Kay as my Number 8 in Best Actors. It's a comedy series that was initially commissioned only for BBC iPlayer. It was only 6 episodes long and was one of those quirky, lovely, funny shows. It stars Peter Kay and Sian Gibson as employees of a grocery store, put together as part of the firms car share program and the show basically features the two of them driving back and forth to work and talking about their lives.
There are so many scenes that made us laugh out loud. Episode 3 features Reece Shearsmith as one of their co-workers, 'Stink' the fishmonger, who rides with them and it is hilarious. It's gentle, funny and has a fantastic soundtrack, as there is always music playing on the car radio. Fantastic show and I wish they had made more than one season's worth.
I'm adding a show here, as I'd forgotten it and just last night, Jo and I started watching the first season again. So this is 5a.
5A. Jessica Jones
- Jo and I started watching this a month or so ago and then let it slip a bit as we caught up on some others of our favourite TV shows. Last night we watched two more and it made me remember how much I like this series. This is one of the Marvel shows, this one created for Netflix and starring Krysten Ritter as the title character, heroine Jessica Jones. Marvel has re-invented itself the past few years, with so many excellent movies, the Agents of Shield and Agent Carter TV series.
Jessica Jones is a much darker, grittier, sexier series and at times is quite creepy, especially when David Tennant, as the arch-villain Kilgrave, is on the stage. He uses the powers of his mind to control people and in the back-story, Jessica Jones was under his thrall for quite a period of time and still has nightmares of the things he made her do. Jessica is trying to make a living as a PI, while trying to find Kilgrave and make him pay for his crimes. It's a fascinating series so far, having started just in November of 2015. Jo and I haven't finished watching this initial series so far, but we have definitely become fans of the show so far.
MOVIE
5. Lucy
- Lucy is a Luc Besson movie which was released at the end of July 2014 and stars Scarlett Johansson and Morgan Freeman. It's an entertaining SciFi movie, with Scarlett as Lucy, as an American woman living in Taiwan who is tricked by her boyfriend into working as a drug mule. She is forced to take a new synthetic drug by a Korean drug lord and this drug causes drastic reactions to her mental processes, rapidly increasing her brain's powers and capabilities. It's a fascinating movie and I find that the more movies I see Scarlett Johansson in, the more I enjoy her acting capabilities. For a movie that could be silly, she brings a seriousness to it that makes it even more enjoyable.
Besson is an interesting director; I particularly liked The Fifth Element from 1997. He makes this a most entertaining film, excellent special effects, with humour and tension sprinkled throughout. Most enjoyable.
ACTRESS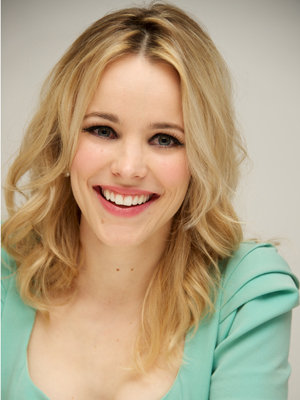 5. Rachel McAdams
- Canadian actress has long been a favourite of mine, capable of acting in Romantic comedies, action thrillers and serious dramas with equal skill. I've enjoyed so many of her movies; Red Eye, Mean Girls, State of Play, The Family Stone, Sherlock Holmes, The Time Traveller's Wife, Morning Glory, etc. (Not a bad portfolio, when you think about it)
This past year, I enjoyed her performance as troubled police investigator Ani Bezzerides in Series 2 of True Detective. It's a gritty performance for McAdams and she excels in the role. I think it proves even more so that she can take on pretty well any role and make it believable. She was most impressive here. She hasn't limited herself to this role, also starring in About Time a lovely romantic comedy from 2013, another favourite of mine and the missus. She has also had roles in A Most Wanted Man in 2014, The Little Prince, Aloha, Southpaw and Spotlight in 2015. Looking ahead to 2017, she is currently filming Marvel's Doctor Strange. Not too shabby.
ACTOR
5. Keanu Reeves
- I've added Canadian actor Keanu Reeves to the Top Ten for his role as John Wick, a comic book action adventure. It's dark and violent, but it suits Reeves to a tee. He's been busy in 2015 and will also be in 2016. This is the only movie I've seen him in recently, but I've enjoyed his previous work, especially in the Matrix movies, 2005's Constantine, 2006's The Lake House and 2006's strange A Scanner Darkly. He's got a nice touch, especially playing grizzled, time-worn characters. I look forward to seeing more of his work.
So there you, the introduction to the Top 5 of 2015. We move onto the Number 4's tomorrow.