It's been a quick month and I've only managed to complete one whole book. I finished two others that I'd started in February so in fact I've read 3 books in March to the tune of 915 pages. I've finished two Lee Child thrillers, the first two in the series, which I enjoyed very much. I also completed my second V.S. Naipaul novel,
The Mimic Men
, which I have to say was very disappointing. It just didn't do anything for me; no characters (such as they were) to feel anything for, no real story, just disappointing. It won't dissuade me from reading any other of Naipaul's stories, but I don't plan to read any more in the immediate future.
I'm currently reading 3 novels, the fact that two are quite long is slowing me down this month. However, I'm enjoying each very much. These are the three novels I'm reading -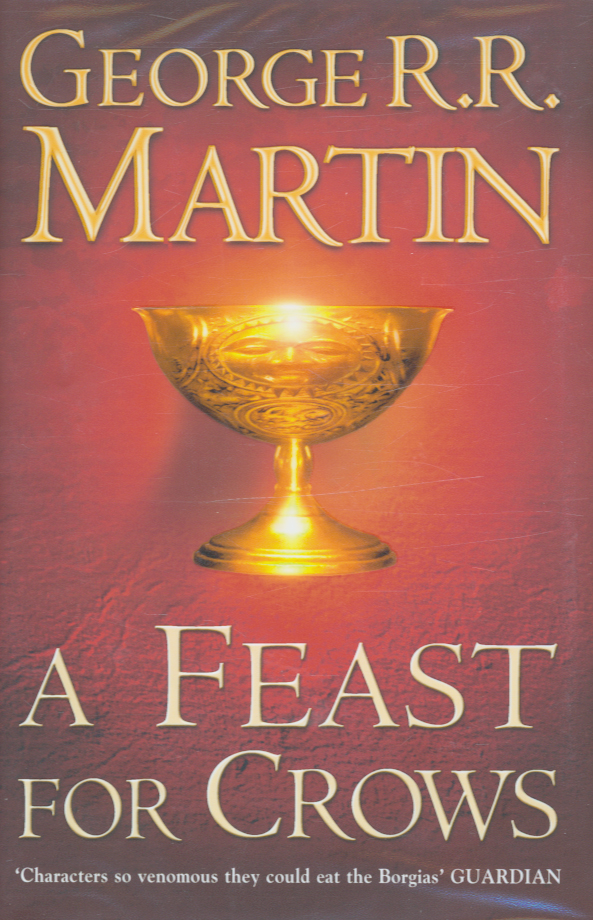 I'm about 1/3 of the way through the 4th book in the Game of Thrones series,
A Feast for Crows
. I wanted to get it read before the 3rd season of the TV series begins. It's a bit different from the others, focusing on maybe more minor characters and being a bit less grand in scope. I do like how it's paced and how Martin develops his story and his characters. So far, the focus has been on Cersei and Jaime Lannister, Jon Snow, Brianne and Samwell for the most part. I'm still enjoying very much as events have been taking place in the background that continues the story nicely. It's an excellent series and I highly recommend for anyone who enjoys fantasy and grand battles and great characters.
Inkheart
is the first book in the Inkheart trilogy, written by German author, Cornelia Funke. I first became aware of the book when I saw the movie, starring Brendan Fraser and Eliza Bennett, amongst others in an excellent cast. The movie was excellent and both I and my missus enjoyed tremendously. I finally bought a copy of the first book a couple of years ago and am about 60% through it. A most enjoyable fantasy; the gist being that Mo (Brendan Fraser's character in the movie) has the ability to bring characters to life when he reads stories out loud. However when a character comes out of the book, someone or something must go into the story to replace that brought out. A consequence of this was that his wife was sent into the story Inkheart and Mo and his daughter Meggie now are pursued by Capricorn and his men, who don't want to be read back into the story, but do want something else brought out. It's an interesting idea and well-crafted. I will probably have to find the other books in the trilogy now.. Darn, another series.. ;0)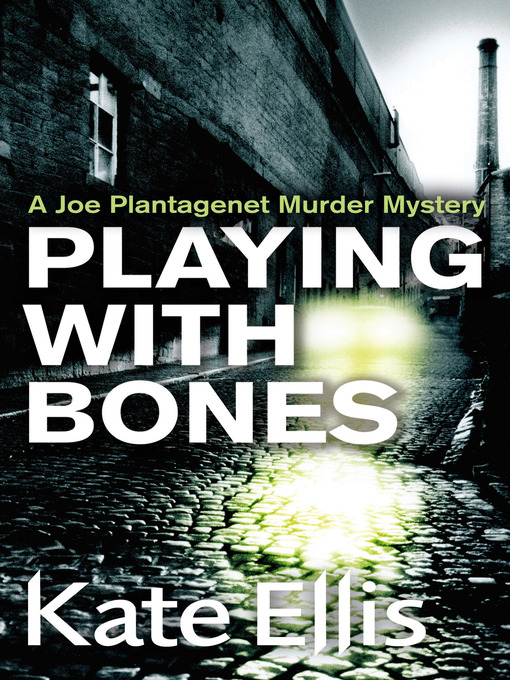 Another new author for me. This is the second in the Joe Plantagenet mystery series. (Unfortunately, I didn't realise I had the first book already.... *sigh*.... so that will be my next to read. I am a dumb ass!! lol). It doesn't really matter I don't think as I can catch up on the personal aspects of DI Joe Plantagenet's life when I read the first. Having rambled on, let's get back to the story. I think I've found a new mystery writer to follow. I'm enjoying this very much. Set in Eborby, UK, DI Plantagenet is called upon to help solve a recent murder of a young woman, with links back a series of crimes from the 1950's. The woman has been strangled and mutilated and a doll, with the same mutilations placed beside her dead body. I'm enjoying this story very much so far; it's not overly graphic, but the case is still disturbing. There are ongoing stories that may or may not be related to Plantagenet's case, all very well-written and laid out. I'm finding it hard to put down, enjoying very much. I'll read the first book next. Ellis has four books in the Plantagenet series and she also has another series that I'm looking forward to trying, the Wesley Peterson mysteries. I have a couple of books in that series already, so I'm on the way!!
Well, there you have it, my March reading so far. Other than one strike-out, I'm enjoying very much.