June Focus Author - C.S. Forester
(The Hornblower Books)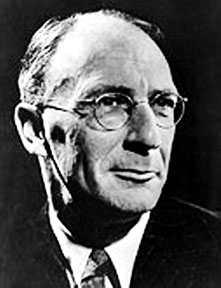 C.S. Forester was an English novelist who lived from 1899 to 1966. He is probably known most for his Horatio Hornblower series of books (this is my focus this month), but his writings were definitely limited to this series. Possibly his most famous, since it was used for the excellent movie starring Humphrey Bogart and Katherine Hepburn, was The African Queen, published in 1935. Forester wrote mysteries, stories about the World War II; the Peninsula War and so many others.
In the past few years, I've read -
1.
A Ship of the Line
(1938) - This was my first Forester book and at the time I didn't realise that it wasn't the first of the Hornblower books; in fact, it's the seventh in the Hornblower chronology, following Hornblower as he Captains his own ship. I wanted to read the series as I'd enjoyed the BBC series based on Forester's books so very much. I read this one Jan 2010. I recall not liking Hornblower all that much after reading the story. There was just something about his personality, the way he treated his wife, that rubbed me the wrong way somehow. Having said that, the story was interesting, the adventures that Hornblower found himself involved in were well-written and I did leave the story wanting to read more.
2.
Payment Deferred
(1926) - This was Forester's 2nd novel and an excellent mystery. I found this at my local used book store and since I've been very much focused on mysteries of late, thought it would be interesting to see how he approached mysteries. I enjoyed very much; it's a very tense psychological mystery. I now have two other mysteries he wrote and look forward to reading them as well. The story focuses on a bank clerk who is constantly having financial problems. I won't say how, but by his actions, he acquires considerable money and with some financial wheeling/ dealing becomes quite rich. However, as his family begin to want more from the improved finances the psychological issues of dealing with how he acquired the money begins to prey on him. You really should read to get the full impact, but suffice it to say, I quite enjoyed.
3.
The Ship
(1943
) -
I read this recently and it is by far my favourite Forester novel to-date. Set in WWII, it follows a British light cruiser, part of a convoy trying to provide relief to Malta, as it engages an Italian fleet set upon stopping the convoy. Such an excellent story. This is the review I provided to my goodreads page. "Excellent naval war story. Forester sets his story in the Mediterranean on HMS Artremis, a British cruiser part of a convoy of ships trying to relieve isolated Malta. Each chapter starts as an excerpt from the Capt's log with the chapter detailing the actions that make up this simple entry. Forester explores the ship, the crew as he tells his story. A simple story, but one of heroism, one battle against an Italian fleet. So well written, smoothly paced to keep the pages turning. Excellent story. I rank it up with Alistair MacLean's HMS Ulysses in great naval war stories." I highly recommend.
June Focus - The Hornblower books
I have a few Forster novels on my book shelf, The African Queen, Plain Murder and The Pursued, but I want to try and reduce the number of Hornblower stories I have yet to read. The series featured 12 books and besides A Ship of the Line. I have 7 others and with any luck I will manage to complete at least 4 in Jun. Unfortunately, I don't have the complete sequence, but I will read in chronological order of Hornblower's life and adventures as much as possible.
I'm currently reading and almost finished Mr. Midshipman Hornblower, which is the first, chronologically, following Horatio from Jan 1794 - Mar 1798 as he experiences his first adventures in Her Majesty's Royal Navy. As a matter of interest, the stories that make up the book are used for the most recent BBC series on Horatio Hornblower. I will follow up this book with Hornblower and the Hotspur (Apr 1803 - Jul 1805), which follows Hornblower's career when he is promoted to Commander and receives his own ship, The Hotspur. Marriage also finds its way into his life, an issue that Hornblower must deal with. Book 3 will be Flying Colours (Nov 1810 - Jan 1811). This follows A Ship of the Line and finds Hornblower a prisoner of the French and being taken to Paris to be tried as a pirate. Hornblower and his companions escape and this is the basis of this story. Book 4 will be Commodore Hornblower (Apr 1812 - Dec 1812), in which Hornblower is asked out of retirement to command a Squadron of ships to the Baltic and try to entice the Russians into the war against Napoleon..
I do look forward to reading these Hornblower novels and also acquiring the complete series. I'm enjoying Midshipman Hornblower very much. I like Forester's writing style, how the stories flow off the page and the adventures, themselves.